One of the great things about our trusted, local water damage restoration company is that after the dry out process from the water damage we can then get your carpet put back properly. Once your home has been completely dried out our technician can come back, replace the carpet padding that was removed and then stretch the carpet back into place. All of our carpet stretching does come with a two year warranty. Once the carpet is properly re-installed the technician will then clean the carpet and use a disinfectant to make sure that all bacteria and fungi has been removed from the carpet. We use a disinfectant that hospitals use which is 99.9% effective and is safe to use around children and animals. For questions about our services or to schedule an onsite estimate, please call the office at 623-244-8773.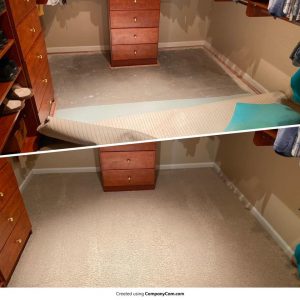 As a resident of Paradise Valley you have numerous free resources available to you in regards to reducing your water consumption at your home. If you stop by Paradise Valley Town Hall you can pick up the following water conservation materials for free:
Landscape Watering by the Numbers – Gives instructions for determining how much water your plants need, how much water each part of your watering system applies, and match your system's output to your plants' needs.
Landscape Plants for the Arizona Desert – A guide to growing more than 200 low water use plants.
Xeriscape: Landscaping with Style in the Arizona Desert – Provides a step by step guide for planning, installing, and caring for your landscape.
Desert Lawn Care: Offers tips for proper mowing, fertilizing, aerating and watering of your lawn.
City of Phoenix: Preparing for Drought: How to Prepare and Protect Your Landscape – Offers advice on what types of plants to buy and how an irrigation system that is correctly setup can protect plants and save money in the future.
City of Phoenix: Conserve Precious Water and Save Money – Offers advise to all water users about ways to save water.
City of Phoenix: Evaporative Coolers: Comfortable, Convenient and Cost Effective – Offers advice on how to correctly maintain an evaporative cooler.
City of Phoenix: Toilet Leak Test Kit – Comes with colored tablets to help detect leaks.
Water. Use it Wisely – Presents a number of ways to save water around the home or office.