When our water restoration technician comes onsite he will assess the damage and make a plan to return your home back to pre-water damage condition. This, mitigation is, "the effort to reduce loss of life and property by lessening the impact of disasters." This means that your technician is going to focus on reducing further damage to your home from the water intrusion. This is why you should call us as soon as possible. The longer the water sits the more damage you will experience to your home. Our technician will gather as much information from you and your home as possible. Then he will evaluate what is needed.  This could include extracting the water with powerful pumps and vacuums, putting foam blocks under furniture, taking measurements for repair work, boarding up ceilings or walls and or setting up a containment wall. Call us with any questions at 623-244-8773.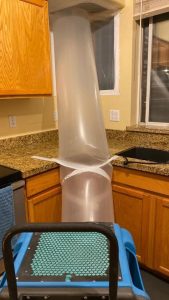 Water Conservation is extremely important because water is our most precious resource and we never have enough water to waste. The City of Peoria's water conservation program is working! In the past decade, Peoria's water customers have reduced their water consumption by an average of 15%. That is 20,400 gallons per household per year. If you are looking for ways that you can start cutting back on your water use and start saving money every week the City of Peoria offers free classes, public outreach at dozens of events annually and water rebate incentives on multiple water wise home improvement investments to save even more water. Take a look at some of the free classes available to Peoria residents:
March 11, 6-8 PM – Does Your Gardening Have a Drinking Problem?: Learn how to identify and correct problems, maximize the efficiency of your irrigation, and program your irrigation timer.
March 25, 6-8 PM – Landscaping for Small Places: Small spaces can make soothing outdoor sanctuaries! Learn how to maximize the space of smaller yards and garden areas, while reducing maintenance and conserving water.
April 4, 9:30-11:30 AM – The Dirt on Desert Composting Made Easy: Did you know that approximately 21% of all municipal waste is food? Composting is the 'black gold' essential to successful gardening. Compost improves soil texture and adds necessary nutrients. Discover how easy it is to produce your own magical soil amendment and save space in our landfills. Participants will receive a free food waste container for your kitchen.
 April 18, 9:30-11:30 AM – History of the Sonoran Desert: Come join in the conversation and be inspired by the amazing history of our Sonoran desert environment. Lean who dug the first canals and the type of crops that grew from the Salt River. Learn about important historical figures too!