When you have water intrusion and your home gets wet you need to call a trusted water damage restoration company as soon as possible. In order to prevent further damage to your home you need to have a technician inspect the damage immediately. Anytime carpet gets overly wet it needs to be pulled up, the carpet pad underneath needs to be removed and air movers set up to circulate air between the carpet and the sub-floor. Once the area is completely dry our technician will come back to your home to begin the restoration process. He will replace the carpet padding, stretch the carpet back into place, cutting off the excess and re-tacking it all back down. Then he will clean the carpet and use a botanical disinfectant that is used in hospitals and kills 99.99% of all fungi and bacteria. If you experience water damage or have questions about our services call our office at 623-244-8773.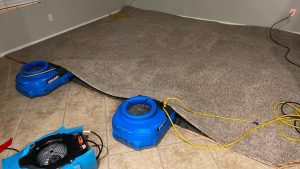 Living in the desert means we have to always being willing to adapt to new ways of saving energy and water. The City of Glendale offers it's residents free classes to help them create a more water and energy efficient home.  These classes take place in the auditorium at the Glendale Main Library (5959 W Brown St). Take a look at the different classes available in the Green Living Series:
March 7th 10AM-12PM: Irrigation Controller Programming –  Irrigation controllers, when used correctly, can be a beneficial tool in your landscape. Learn the basics on how to program your controller to match the watering needs of your plants.
March 28th 10AM-12PM: Desert Edibles – The Sonoran Desert is one of the most ecologically diverse deserts in the U.S. Many native plants were important sources of food and medicine for indigenous people. Get a whole new appreciation for desert-adapted plants by learning about which ones are good to eat.
April 18th 10AM-12PM: Monsoon Tree Pruning – Be prepared this monsoon season. In this class, a certified Arborist will share the do's and don'ts of tree pruning for successful summer trees.
May 13th 6PM-7:30PM: Monsoon Vegetable Gardening – The monsoon season opens a new range of planting possibilities even during the hot summer months. Get information about summer loving vegetable varieties and plant care tips so you can keep harvesting vegetables until fall.
May 27th 6PM-7:30PM: Mesquite Harvesting & Processing – Once you taste the delicious flavor of Mesquite, you will understand why it is referred to as the "Sugercane of the Desert". The presenter will explain how to safely harvest, process and store the pods, as well as how to use them in cokking. This class is being offered in partnership with Trees Matter.
Register online HERE, or greenliving@glendaleaz.com.